Iron Casting Capabilities
For over 100 years J.R. Hoe has dedicated itself to fulfilling what our customers need…quality castings, good communication and willingness to go the extra mile. This attitude has been the key in building decade's old relationships as well as developing fresh new relationships that will endure. While longevity may represent complacency for some companies, at JR Hoe it translates into casting innovation with vast in-house experience from a financially stable company that places its customers' needs first.   Communication and reliability are the keys to a successful supply chain relationship -  and JR Hoe excels in both.    These are the attributes that make JR Hoe the best casting source to serve your needs now and in the future.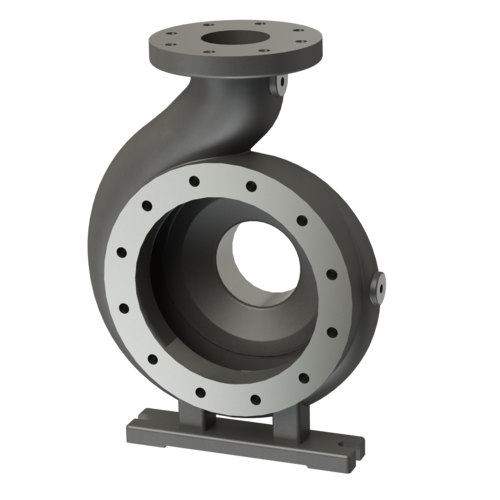 Production Capabilities
Casting Size: 1-3000 lbs.
Casting Alloys:
Gray Iron: ASTM A48

Class 25
Class 30
Class 35
Class 40

Heat Resistant Cast Iron: ASTM A319
Ductile Iron: ASTM A536

Grade 60-40-18
Grade 65-45-12
Grade 80-55-06
Melting Capacity: State-of-the art electric induction melt system rated at 3000 lbs. per hour.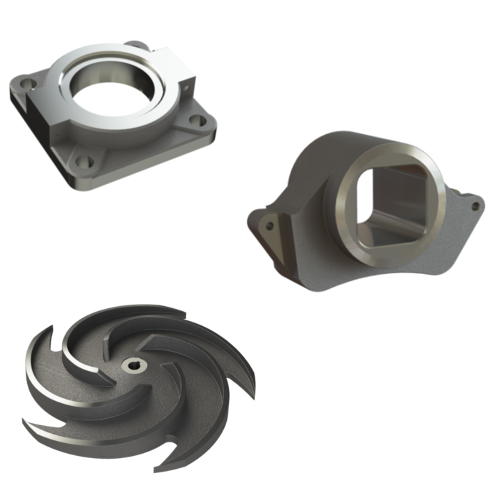 Molding Capability:
Turnkey green sand conveyorized system.
Semi-automatic jolt and squeeze machines

30" x 34" Flask Size
26" x 54" Flask Size

Custom Floor molding

Various flask sizes from 40" to 90"
Customizable to fit
Core Making: Palmer continuous mixer capable of 400 lbs. per minute.
Finishing: Leading edge continuous belt system with primary and secondary shot blast capability.